Property N 00016: Entertainment park-Bankia, Investment project in Bulgaria
INVESTMENT PROJECTS, Sofia
Property Request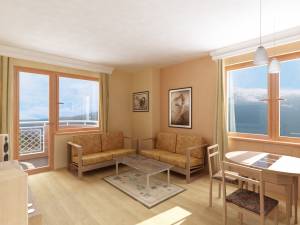 Location
:
Sofia
, City (
MAP of location
)
Road
: Asphalt road
Status
: For sale
Description
̉he project envisages the construction of:
Stables for ponies and pure-blooded horses, according to the fact that the Base of national horse riding is near the area;
Museum of old Bulgarian handicrafts, connected with the historical and cultural inheritance of Bulgaria and also connected with the horse's equipment (blacksmiths, saddle-makers, woodworkers etc.);
A swimming pool with bathing cabins, a coffee and pastry shop with attractive occupations for children.
Total area – 8701 square metres
Built up area – 3480 square metres
Residential area – 10 441 square metres
KINT – 1,2
Density – 40%
Planting & grassing – 40%
About the region
Town of Bankya is a world-wide known health resort. It is situated in the beautiful valley at the green foothills of the Lyulin mountain, 17 km far from Sofia, at an altitude of 630-640 m. The town is known from old times - during the archeological excavations in the region many years ago remains of churches, ceramics and coins dating from the Roman times have been found.
Total residential area (excluding garages) is 10 441 sqm.
Price of the plot & project 10 441. 150 = 1 566 150 EUR
Price for construction 10 441 .450 = 4 698 450 EUR
Planting, grassing, due arrangements = 400 00 EUR
Total expenses = 6 664 600 EUR
Unforeseen expenses 10 % = 666 460 EUR
EXPENSES = 7 331 060 EUR
Presumed min sale price 10 441 . 1000 = 10 441 000 EUR
GAIN 42,42 % = 3 109 940 EUR
Amenities
Gallery